Artificial intelligence development and consulting services
Artificial intelligence (AI) solutions are becoming increasingly popular with businesses as tools for extracting untapped value from vast amounts of data and boosting productivity by orders of magnitude. Self-taught systems sift through unstructured historical records easier, crunch the numbers faster, and help automate some of the most time-consuming tasks.
We are a crew of cognitive computing geeks who thrive on tackling complex problems with the best tools AI and ML have to offer. Combining our data science expertise with practical domain knowledge, we deliver AI consulting services and integrated solutions to address real business challenges.
AI development: Exceeding your expectations
We're a leading AI and ML consulting and development company that leverages solid software engineering experience and powerful research capabilities to uncover the full picture and offer truly innovative solutions poised to meet even the implicit client demands.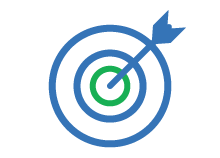 R&D excellence
Our robust R&D team takes part in every machine learning project, helping to map out the way from concept to product, make a judgement on its viability, and handpick the best technologies to follow it through.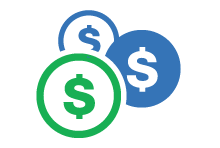 Cross-domain skills
Every member of our ML team has earned their stripes applying cognitive computing technologies in an array of industries, acquiring diverse expertise that fuels their creativity in tackling unconventional tasks.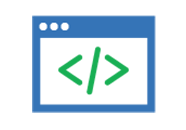 Customized solutions
We mold every component around the client's business needs, resulting in a solution that is better suited to address specific pain points than any off-the-shelf third-party product.
Let's Talk Your Problem
Our business analysts will sit down with your stakeholders to develop a concrete strategy based on the analysis of your competition and with an eye for your growth. We'll take it from there to deliver a next-gen solution that will enable you to reach the right consumer at the right time.
Contact Us